With so many gifts to get for the holiday, it can start to add up quickly! To save you some time (and some money! ) we've aggregated some of our favorite gift sets that are under $75.
Explore a sensory Rose & Cardamom set, a lunch centric gift perfect for a coworker, and two different sets that explore introspection through reading or writing, with some accessories of comfort to set the scene.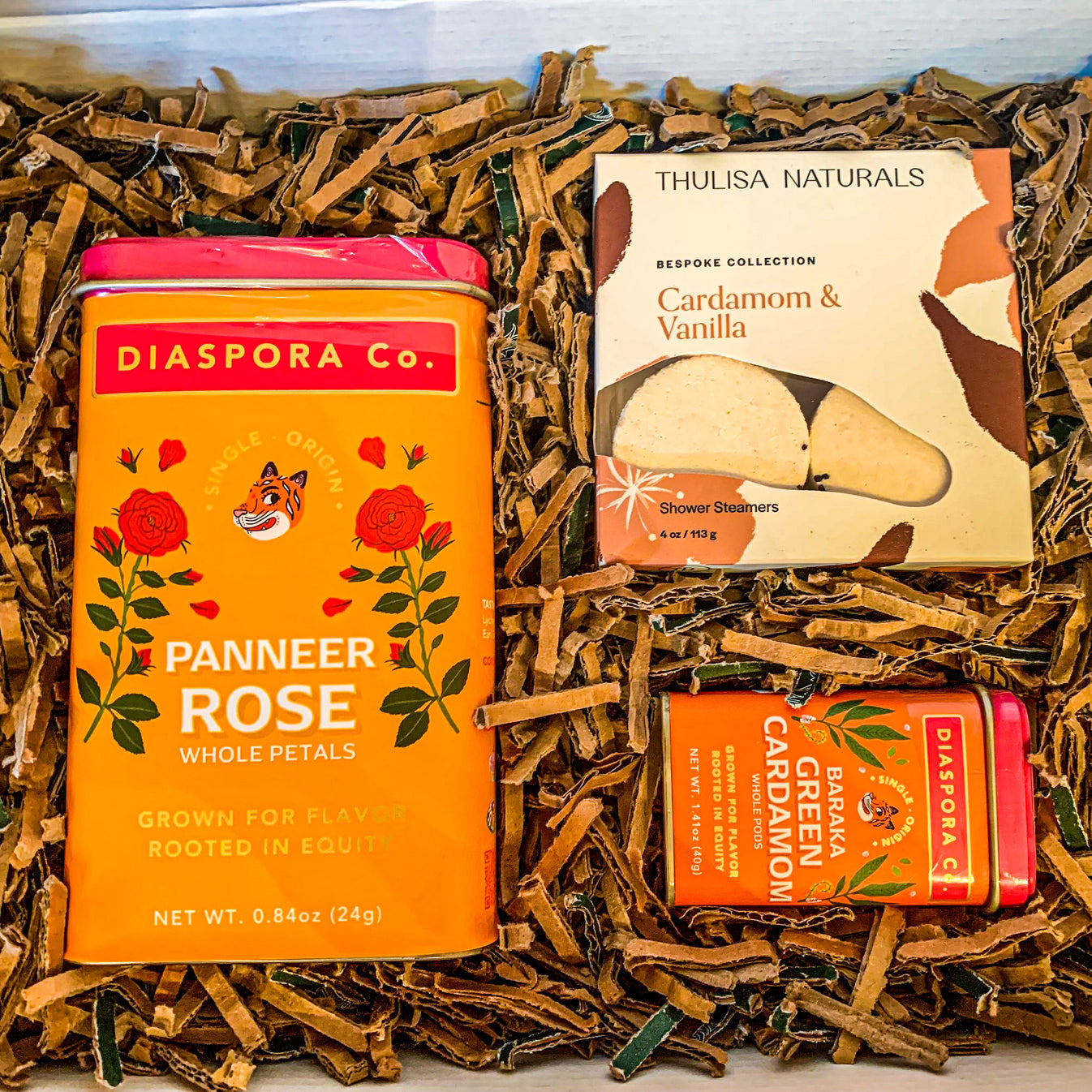 'Rose & Cardamom' ~ $52
Gift Box Includes:
~(1) Panneer Rose by Diaspora Co.
~(1) Cardamom & Vanilla Shower Steamers by Thulisa Naturals
~(1) Baraka Green Cardamom by Diaspora Co.
'Packed Lunch' ~ $75
Gift Box Includes:
~ (1) Lunch Bag (Coral or Blue)
~ (1) Chocolate Bar (Caramelized Rosemary or Minty Cookie Dough)
~(1) Soup (Butternut Squash Pear or Roasted Cauliflower)