Green Bean Boutique
Regular price
Sale price
$75.00 USD
Unit price
per
Sale
Sold out
Gift Box Includes: 
~ (1) Entangled Life: How Fungi Make Our Worlds, Change Our Minds, and Shape Our Futures by Merlin Sheldrake
 A "brilliant [and] entrancing" (The Guardian) journey into the hidden lives of fungi—the great connectors of the living world—and their astonishing and intimate roles in human life, with the power to heal our bodies, expand our minds, and help us address our most urgent environmental problems.

"Grand and dizzying in how thoroughly it recalibrates our understanding of the natural world."—Ed Yong, author of An Immense World

When we think of fungi, we likely think of mushrooms. But mushrooms are only fruiting bodies, analogous to apples on a tree. Most fungi live out of sight, yet make up a massively diverse kingdom of organisms that supports and sustains nearly all living systems. Fungi provide a key to understanding the planet on which we live, and the ways we think, feel, and behave.
~ (1) Creature Comforts 11oz Candle by Wonky Wicks
Ingredients: coffee - eucalyptus - cedarwood - bergamot - lavender - fir - nutmeg - spearmint - cypress
The warmth of coffee, the freshness of eucalyptus, and soothing notes of lavender make for a candle that's made for all your creature comforts.
Each Wonky Wick candle is made with 100% soy wax and enhanced with pure essential oils. They are poured into a repurposed bottle, which we hand-cut and sand down to create a delightfully off-kilter candle we hope finds you with delight and leaves you with a lingering scent of whimsy. 
~ (1)  Anamalai Cacao or Hot Cocoa Mix by Diaspora Co
Made from Anamalai Estate's award winning cacao beans, this is a beautiful showcase of the potential of Indian cacao. The fact that these beans are grown on a single estate means that you're tasting a true expression of terroir i.e. the soil they were planted in, and the seasons they grew through. The cacao is intercropped with nutmeg and coconut palms, on land that was originally a eucalyptus grove, then a guava orchard, and now a diverse ecosystem where desi cows roam by day, and elephants scratch their backs on the coconut palms by night!
For the richest, most authentic cup of cocoa to ever grace your tastebuds.
100% Anamalai Cacao Powder
Net Wt. 5.29 oz (150 g)
Share
View full details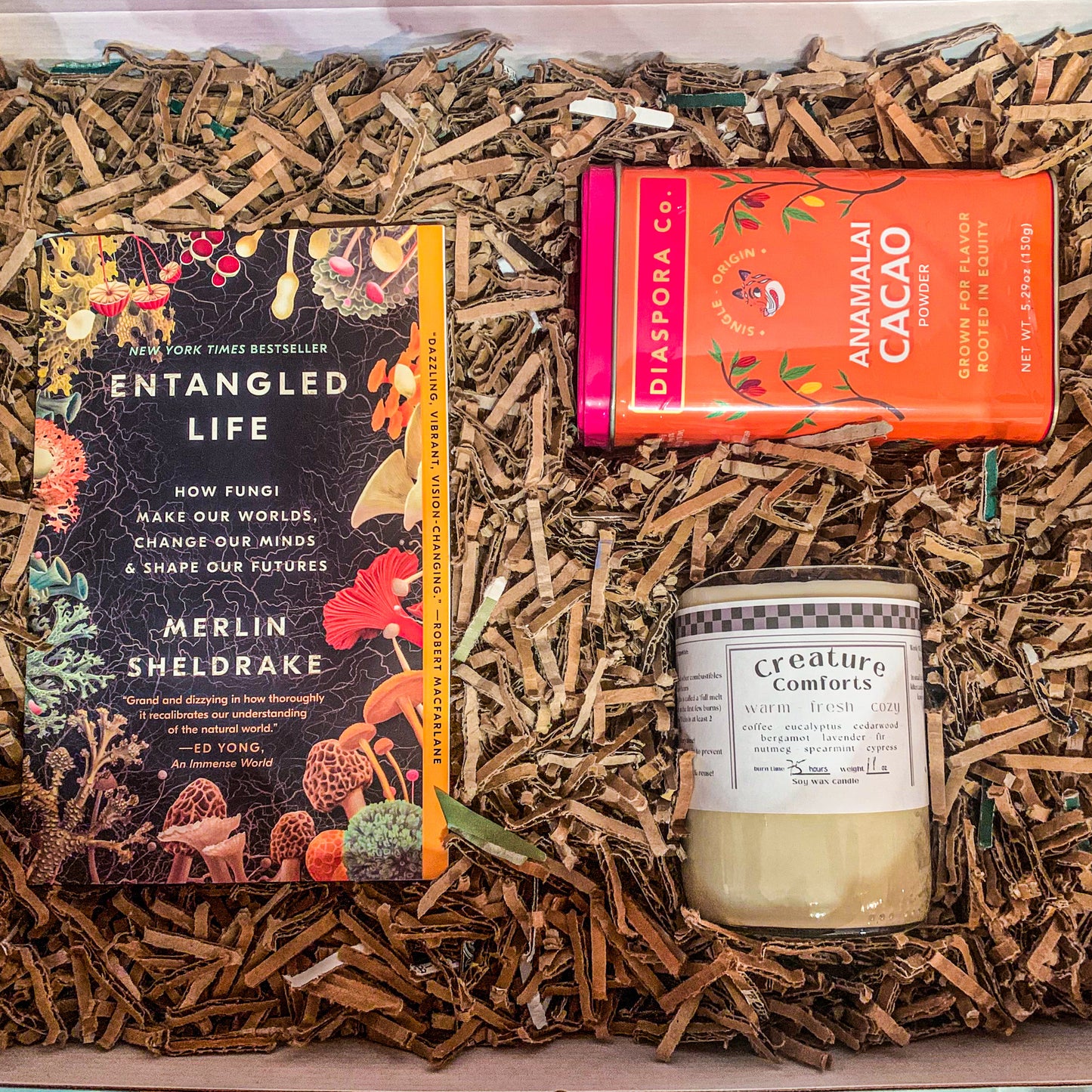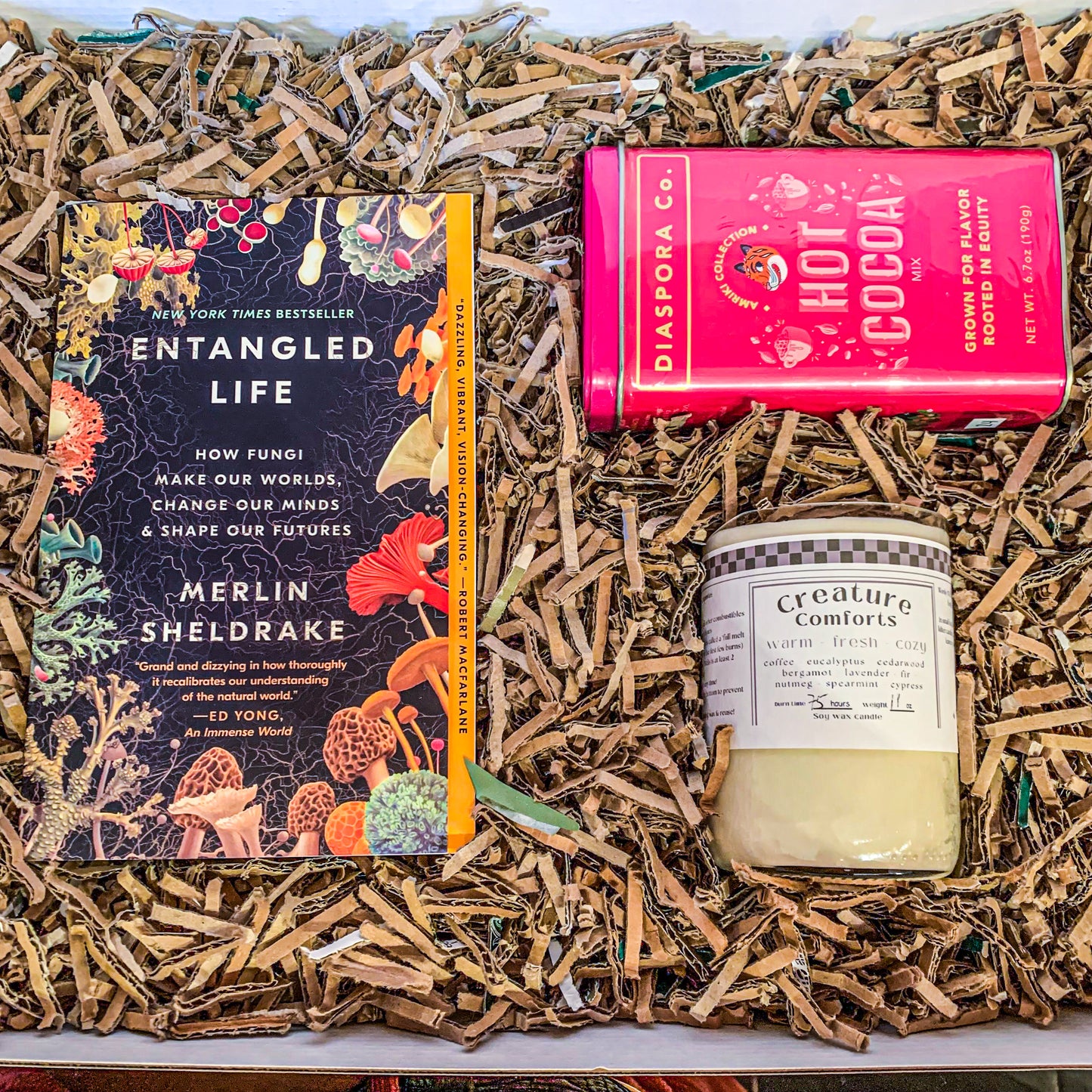 Want to add a greeting card?
All greeting cards 25% off with the purchase of a gift box (discount automatically applied)