Green Bean Boutique
Regular price
Sale price
$75.00 USD
Unit price
per
Sale
Sold out
Gift Set Includes: 
~ (1) 7.5oz "Sun Salutations" Soy Wax Candle by Wonky Wicks
Breathe in deep this purifying aroma as you salute the morning sun. It blends herbal notes of sage and rosemary with fresh citruses and hints of frankincense and sandalwood for a burn that's energizing, yet grounding. In a nutshell: this is the candle version of a smudge stick.
100% Soy Wax Candle made with essential oils. Handmade in Maryland in small batches with recycled bottles. No paraben & phthalates, no toxins or chemicals, no dyes, no synthetics.
~ (1) Caramelized Rosemary Chocolate by Goodio
There is no better combination than crispy caramel coated flavorful rosemary on top of the finest hand crafted chocolate. This product is 100% vegan. Net weight: 48g. Handmade with love in Finland.
Ingredients: Cacao beans*, Coconut palm sugar*, Cacao butter*, Coconut flakes*, Maple syrup*, Rosemary*. (*Organic).
~ (1) A5 Notebook in Shapes Print by Kinshipped
100 Pages of beautifully smooth, lined, music sheet paper – covered with a gorgeous, textured and thick FSC GF Smith Paper. Made in the UK.  This notebook is expertly crafted and allows for endless possibilities! 
~ (1) Mindful Affirmations Set by Intelligent Change
A weekly dose of affirmations that boost self-love, self-care, and mindfulness. Harness the power of positive thinking to overcome self-doubts and insecurities. When used regularly, Mindful Affirmations retrain our beliefs and thought patterns, empowering us to focus on life's joys and opportunities instead of negativity and limitations. 100% plastic-free, fully recyclable, and compostable. Stand is made of FSC certified beachwood. Pack includes 52 different affirmations.
Everything comes ready-to-gift, all wrapped up in our Green & Bean compostable gift box!
Share
View full details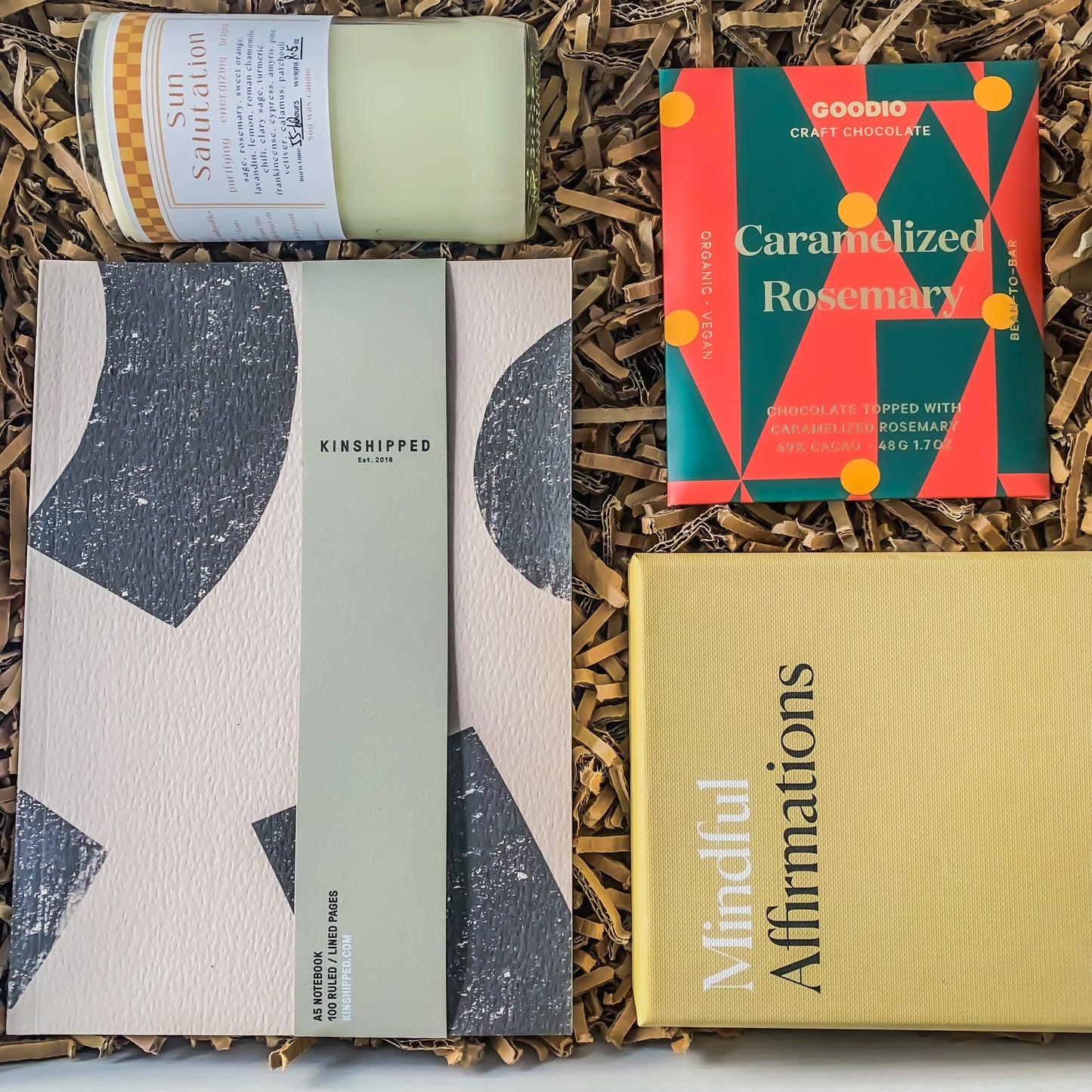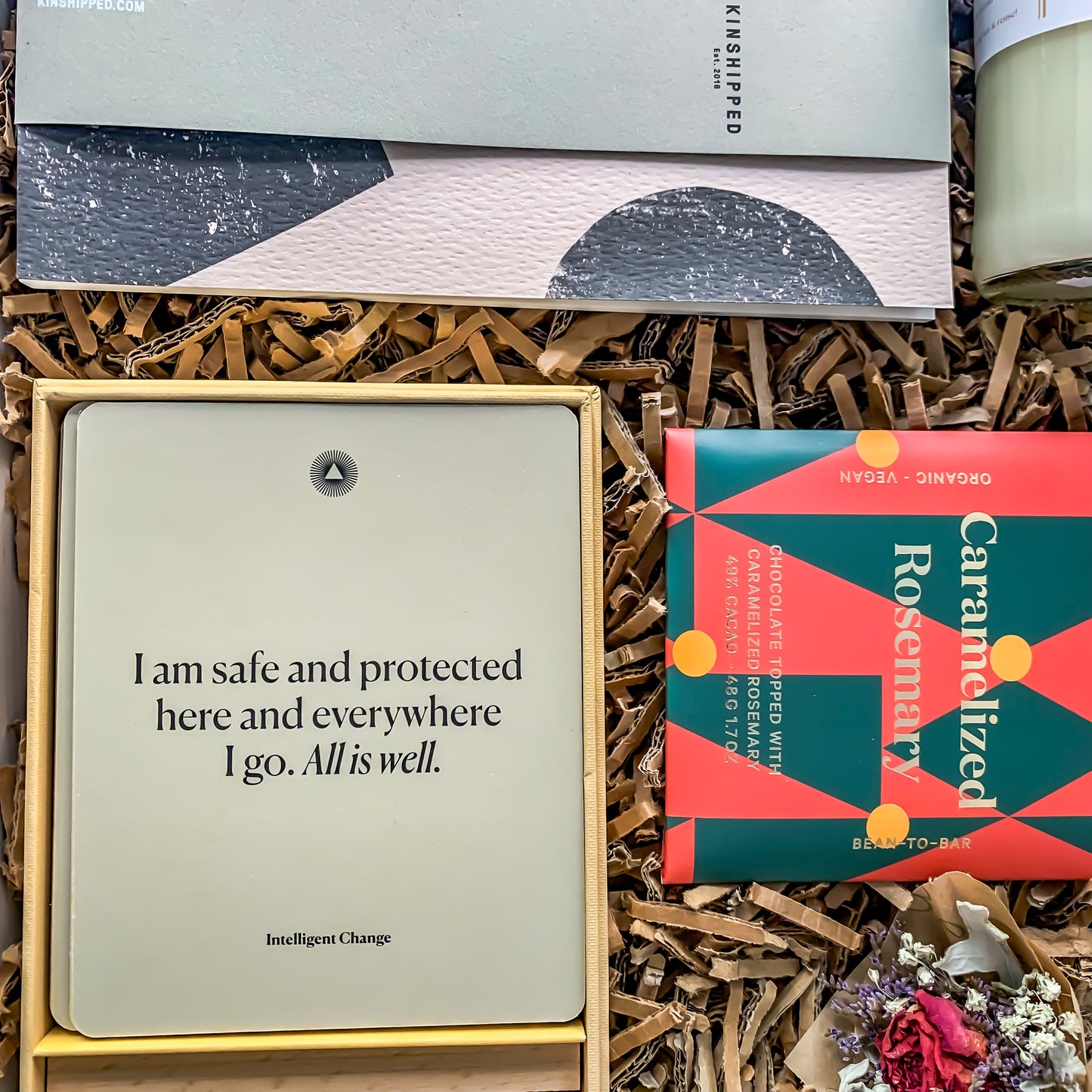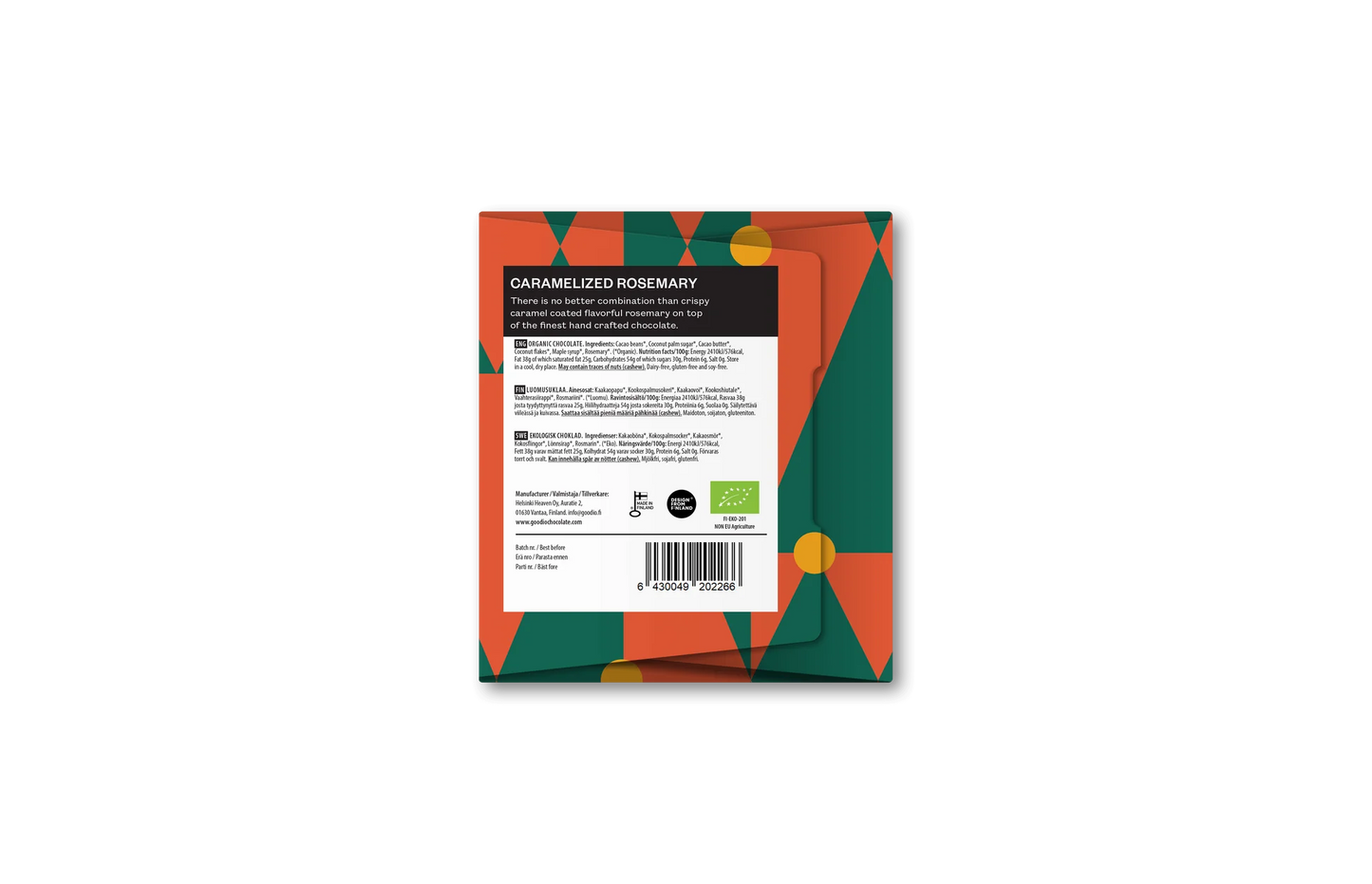 Want to add a greeting card?
All greeting cards 25% off with the purchase of a gift box (discount automatically applied)